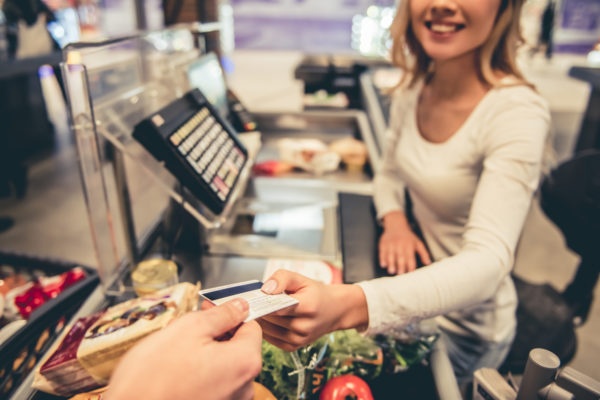 Top 5 Foodservice Trends
The world of convenience is a fast-paced trend following industry where retailers need to stay up-to-date if they want to stay on top. Being a single-store makes some of the most popular trends hard to follow. Here are the top five foodservice trends and how your c-store can join in and make an impact.
1. Offering Local Food Options
Food options for c-stores usually include a variety of chips and snacks, bottled and dispensed drinks, and the current holiday or seasonal candy. Customers are wanting more with food options that are local and fresh. You can start by using a nearby bakery to offer desserts like brownies, cookies, and breads near the checkout counter. You may even want to gather local ingredients such as produce, meat, poultry, and condiments like honey. Using these products in your ready-to-eat sandwiches and in other areas of your store shows shoppers that you care about the environment by purchasing local food items directly from the source. These items can often be more tempting than other similar healthy options because shoppers are more likely to support something local than from across the country. Buying local is a great way to let customers know that you are a part of the community.
2. Bubbly Beverages

When it comes to beverage category customers are looking towards drinks with a little bit of carbonation. Those customers that tend to drink more soda will be wanting larger value sizes, while those trying to stop drinking soft drinks are switching to lightly sweetened craft sodas. This is a good way for them to slowly wean themselves off of the high sugar content within soft drinks. As other customers also become more health conscious they are finding new inventive ways to get the water that their body needs. This means that bottled waters, sports drinks, and bubbly effervescent waters are going to be chosen over traditional sodas. Other customers are wanting an alternative to coffee and will be looking for energy drinks to get them through their day. So when you are ordering and stocking your beverages keep in mind that bubbly drinks will be the main grab from shoppers this year.
3. Using Eco and Budget Friendly Products
Many products in your c-store can easily be switched the next time you need to make an order. Starting small with disposable coffee cups, lids, and sleeves can truly change how customers feel about your c-store. Given the option, most customers will choose the more eco-friendly item if it is not affecting the cost. Most people feel that even the small changes are important and can make an overall bigger difference. It may seem tedious, but research which products are recyclable, compostable, and biodegradable. This way you can read reviews from other retailers and know what products have worked and what you should order for your c-store.
Customers are also calling for an overall more eco-conscious store. Food waste is the number one issue with most food retailers, so choosing options to fight this will help your cs-tore be much more eco-friendly. Composting takes time but choosing to donate leftover and extra foods to local shelters will help the community and your conscious.
4. Last Year's Remnants: Fresh, Healthy and Quick
You have heard over and over that customers want fresh options such as fruit, healthy items like ready-to-eat salads, and they want it all fast. As often the only employee in the store it is almost impossible to offer these trends. Making salads in the back and constantly stock and re-stocking is not a reliable solution for your c-store. Luckily there are other ways that you can adhere to this trend and keep customers happy long term.
Combining trends to make customers happy in multiple areas.
If customers want fresh and healthy then use a local business or farm that can deliver fresh fruit and vegetables to your store. Display them next to condiments like ranch or different salad dressings. This way customers can make their own salads or create a quick veggie and dip snack. Pick fruits that are easy to eat on the go such as strawberries and blueberries. Make sure they are washed and ready-to-eat so customers can enjoy a healthy, tasty, and local snack.
Offer the missing parts.
You may not be able to offer complete fresh meals, but you can offer all of the extras. Creating lunch deals for customers looking for a drink or a side is a great way to participate in the fresh and fast trend without bending over backward trying to offer the entire meal. You can give customers discounts during lunch time or bundle items together to make picking out items easier and more convenient.
5. Offering New Food Experiences
Shoppers have new cravings that many are calling the "Old World Revival". This is a "modern, unique twists on classic fare" that has been showing itself through dishes and foods that are inspired by the past. Some businesses are showing this by having farm-to-table foods and more authentic ingredients. You can also participate in this trend by offering foods or ingredients that are considered authentic. Fresh spices and deli meats from other parts of the world instead of the basic ham or turkey are a great way to help customers create their own revival at home.When decided on new products you will want to find items that are delicious and traditional but also packaged for quick pickup so customers can take them home and use them to create their own food experiences.
Overall, shoppers are wanting more than new technology and healthy items. They want you to take the extra steps to involve the community and their own cultures. Make your c-store a place of interaction and diversity where products are good for the environment and the community. This will set you a part from your competition by making you not just another corner store, but a true part of the community.