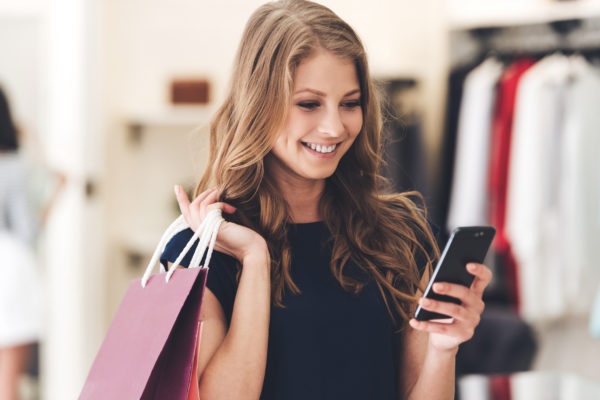 Thinking About Mobile Tech For Your C-Store??
By 2018 there will be more mobile devices than people on the planet. This means that mobile is one of the easiest ways to communicate and build relationships with your customers. A mobile application for your store will allow you to engage with them in their preferred method of communication, and explore a whole new way of marketing products in your c-store.
Going Mobile: Your Options
Create a Website
When creating a website you want it to be easily accessible on a mobile device. If load times are slow or it is too hard to navigate then users will click off without getting the information that they were looking for. Make sure that your site is able to be found on search engines like Google or Bing. If they are not showing up in the results then you need to adjust your websites SEO settings so that your customers will be able to find you amongst the other c-stores in the area.
Start a Social Media Account
Promotes better communication with customers by creating different social media accounts such as Instagram, Facebook, and Twitter. This gives you a place to connect with your customers and provide important information like your store's phone number, contact e-mail, important Holiday closings, and adjusted store hours. You will also be able to answer questions about your store and get feedback on what you are doing right and what you can improve.
Consider a Mobile App
A mobile app has a number of different features that can benefit your c-store. Not only can it solidify your brand by integrating your other social media platforms like Facebook and Twitter, but it can help promote your overall social media presence. Customers will be able to find information about location services and current fuel prices quickly. This is also the place where you can advertise the different services that you offer such as BillPay or an EMV ready ATM. Some mobile apps even offer on-the-go ordering for customers in a hurry.
Implement Text Message Marketing
Using a text message system is simple and a great way to bring in customers. Offering free item promotions or informing customers about your current sales is a very effective way to inform and persuade your customers to come in and make a purchase.
Offer Mobile Coupons and Discounts
Offering coupons online will appeal to customers who are looking for a deal on their favorite brands and products. This is also a great way to tempt shoppers into coming in for extra store savings that they may not have been planning to come in previously.
On the Forefront
Many other c-stores have leaped into the world of mobile. Here are some of the pioneers leading the way and how they first got started:
Casey's General Stores: Casey's recently partnered with GasBusy to create a free app that customers can use to locate the nearest store, find deals on their favorite products, or even order pizza. They believe that an app brings the most convenience to their consumers and are excited to see where the app takes them in the digital market.
Kum & Go; To help boost sales and improve their customer's overall experience Kum & Go created a rewards program in the form of an app. This unique approach allows their shoppers to earn points on products ranging from fuel to coffee. Customers can then use their points to get discounts on fuel or free in-store items such as beverages or warmer items like pizza or breakfast sandwiches. The app will also deliver random offers and discounts to reward loyal app users. With 430 locations Kum & Go are redefining what c-stores are capable of and paving the way for smaller stores to do the same.
RaceTrac; With 400 stores RaceTrac has been one of the first to it's most popular items for free just for downloading. A medium coffee or large fountain or frozen drink are available to any customer who is willing to give their loyalty program a chance. RaceTrac is also encouraging customer use by having customers compete in the form of loyalty ranks. The levels include "Duke of Hot Dog to Prince of Pastry and King of Coffee to Sultan of Soda". The higher the level the more discounts and free items you can earn. The app also shows customers which stores are nearby and what services each location offers. They even have their own racing game for kids or adults waiting at the pump can engage in. Racetrac has shown the most important elements of a successful app and is a great example to follow.
Shell; Now Shell is texting customers directly with rewards and promotions. Thirteen stores sent two text messages to their most loyal customers promoting an offer for a "Free Rhino Rush", a new energy product. The promotion was a huge success as it brought in over 1000 customers looking to claim the free item.
Getting Involved
After deciding to take the leap into mobile, you will want to make sure that you are doing your research. If you need help creating an app or implementing a text message system, do not be afraid to find companies that can help. With any mobile option, have all of your information easily accessible and user-friendly. Write our clear and concise messages on your social media platforms and website, so that customers understand exactly what you are trying to tell them. If you are unsure about where to start ask your shoppers what they would like to see the most and then implement it. Always be involved with the process and keep working towards stronger customer relationships in the digital world.
Engaging with mobile can seem overwhelming. With the right information and examples, the elements of mobile are easy to understand. Mobile outlets and online customer interactions are becoming an important part of the convenience industry, and something small owners should start thinking about as you strive for growth and expansion.