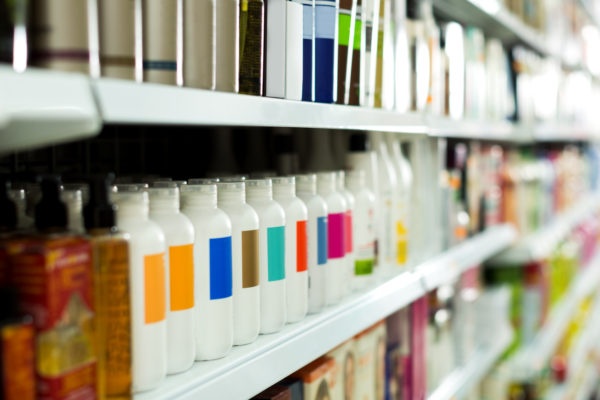 Stocking Hygiene and Household Items
When owners are contemplating which items to stock in a c-store they often forget the everyday products that people use. These hygiene and household related items are important to carry because customers typically need them instead of wanting them. Although c-stores are not the usual place customers shop for these items, they sometimes have no choice, especially in areas where grocery and drug stores are few and transportation is difficult.
Hygiene
Products related to personal grooming are considered necessities to most people. This means that when customers run out of a product or forget to bring it on a trip they will be wanting to pick it up as soon as possible. Often times when they realize they do not have what they need it is late at night, early in the morning, or during a holiday when many other stores are closed. This makes your store their best chance at finding the product. Here are some of the top hygiene related products that you should carry so you can get the extra boost in profits from forgetful shoppers.
Oral Care Essentials
Dental accessories made $22.7 million in sales by the end of 2013 making them a proven seller for c-stores. Items like mouthwash, toothpaste, dental floss, and toothbrushes are all travel necessities that many people lose or forget to pack. Stocking these items in travel, regular, and family size will give your customers more variety. You should also include children's products such as s sweet flavors of toothpaste, cartoon branded mouthwash, and fun colored dental floss can be perfect items for parents looking to replace or refill an oral hygiene product they need for their children.
Shower and Bath Products
Hair and body items like shampoo, conditioner, body wash, and even antiperspirants are popular items many customers will be looking for in your store. Since there are so many brands to choose from going with a value option such as Sauve is a great choice due to their variety of products. Suave has products for women, men, children, and people with different hair textures. They also have a lot of 2 in 1 products that help cut down costs for customers. Sauve is also very affordable for you to stock making it a great choice for your c-store. Depending on your budget you may want to splurge on higher end products, but this is not completely necessary. Also be aware that there are different brands for different ethnicity and hair types. Be sure to include these products depending on your customer base as well as travel sizes for on-the-go and easy packing.
Toiletry, Cosmetic and Personal Items
Items like toilet paper, baby wipes, and even diapers are important to stock for parents that need extra supplies late at night or on a road trip. Makeup items, makeup brushes, cotton swabs, and cotton balls are everyday items for many women that most c-stores do not think about carrying. Contraceptives may also be a big seller for those who need them. By the end of 2013 contraceptives made a total of $138 million in sales in c-stores making it a product proven to bring in profits.
Household
Another category that can help you win over customers is household products. Many customers may be coming in for a coffee or snack but will be tempted to purchase additional items if it is something they know they need. This cuts down on their amount of traveling to different stores and saves them time when they can conveniently grab what they need right in their local c-store. Here are some of the most common products you will find in every home.
Health Products
Over-the-counter medications are some of the most in demand household items in c-stores. These include pain medications for headaches, backaches, and even stomach pains. Other medications you can carry can be cough medicine or medicated lip balm. Other sick related products that you can carry include cough medicine, sinus medication, throat lozenges, medicated lip balm, and travel-size tissues.
Emergency Preparedness Items
Batteries, first aid kits, flashlights, full-size lighters, and candles are great emergency items that many customers may pickup before a big storm or during a blackout. These items are not optional for those who need them, which means that you will only have to stock them occasionally. But when the time comes they are guaranteed to sell.
Transportation Items
When trying to commute to work and other activities many auto drivers find that they are often in need of plastic gas cans. When drivers run out of gas they are forced to walk to their nearest c-store to grab some fuel. This makes a gas can a necessity to have in your store.
Other items that may be good to carry are windshield cleaners, cleaning fluid, transmission fluid and motor oil are some of the additional items that they find helpful to either keep for emergencies or as an impulse buy. As an owner, you will benefit from selling these items if you live in a high traffic area or where there are not many auto parts stores nearby. This would make you the first place customer would go to get what they need for their vehicles. This also gives you the ability to control the prices. Bike accessories like locks, tire pumps, and helmets are also items that frequent cyclists will need especially if you are located in a big city where this form of transportation is more common.
All of the items above are great options to choose when wanting to stock your c-store for true convenience. Customers run into different problems and have new needs every day, by providing these life essentials you are making your business more dependable. This grows customer traffic and loyalty helping you gain more profits.