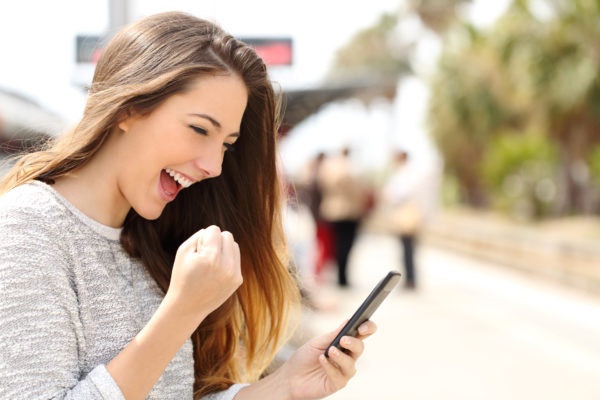 Reward Programs For Any C-Store
Rewards programs are emerging as one of the most helpful tools that c-store's can use to keep customers coming in. Rewarding your customers for being loyal is not just for big chains anymore. Creating a program can be easy and stress-free if you have the right information and tools.
Why a Rewards Program?
Having a system that rewards your shoppers is an easy way to boost your sales. Customers are much more likely to make repeat purchases if they feel they are getting the most bang for their buck. This can also help to enhance your reputation by creating an atmosphere of customer involvement. Customer must actively earn and use their rewards and are likely to share their experience with others. Earning discounts or free products makes shoppers happy and can help improve your customer relationship. Reward programs make customers feel appreciated making them more likely to come back, growing your profits.
Types of Loyalty Programs
This is a program where customers can earn points from every purchase that they make. Simple and easy to understand, this is an easy way to reward those who are loyal to your c-store. Once a customer reaches a certain level of points they can redeem them for items, discounts on fuel, or save them for a larger incentive.
A mobile app is great resource for customers to find discounts and coupons. You can allow customers to search through coupons digitally through the application, load them onto their account, and then scan the app at the register to apply the discounts. Coupons and promotions can apply to an item category like chips or to an entire purchase. This type of program appeals to more tech savvy customers who are always on the hunt for a good deal.
A swipe and scan card is an easy way to track customer purchases and offer an array of customer discounts. These cards can be swiped at the checkout counter so that customers can earn points, use coupons, or participate in a current promotion. This kind of program gives customers instant gratification and is very easy to use.
This program is one of the oldest and most common forms of loyalty. Not only is using a punch system easy for the customer to understand, but it is also a great way to earn free products. These can also be one of the most inexpensive options to implement in your c-store.
Ensuring Success
When planning out your rewards program, there are a few things that are important to remember:
Customers who come in less frequently still want to be rewarded.
You want to have rewards that are easy to obtain for every type of customer. Whether they are a weekly regular or only come in twice a month, you want to ensure that you have something for everyone. You may want to consider having an array of reward levels for customers to encourage them to stop by more frequently.
Shoppers are more likely to participate if they get a reward for joining.
Customers respond well to initial incentives. Offering a free coffee or fountain beverage can encourage customers to join and start using your program.
Set yourself apart by offering more than deals or discounts.
Some companies are offering exclusive access to new products for those in their loyalty programs. If a new innovative product comes out, notify members of your reward program and offer them the ability to purchase it first.
Collect data to help you grow your program and your c-store.
Rewards programs give you the ability to better understand your customers. Pay attention to the rewards that are bringing customers in, and what they are buying in order to reach higher levels of perks. This can help you when deciding what products to stock, or what rewards you should offer in the future.
Let your reward program work for itself.
Remember that a rewards program takes some work during the initial setup, but after it is implemented, "it effectively becomes a self-sustaining machine, due to its cyclical nature". As customers come in to claim their rewards, they are likely to continue to make purchases in order to gain rewards in the future.
Having a rewards program benefits your c-store in many different ways. Find out what other stores are doing in the area and find a way that you can improve it and offer something new to customers in the area. This will make them more tempted to come into your store in order to get their favorite products. Remember to always strive for convenience and try to offer the most savings by sticking to simple programs that will make your customers feel appreciated. Rewards programs are one of the best ways to keep customers coming back in, and with the right information your program is likely to be a success.