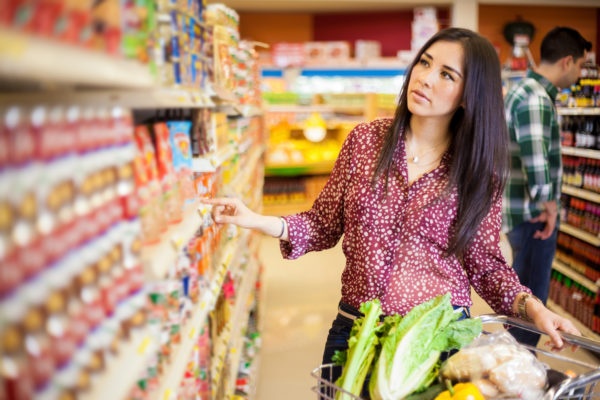 Innovation Matters: Products That You Should Be Considering
The winners of the largest consumer-voted award for product innovation in 2016 have now been announced[i]. Take a look at the innovative products that actually sold last year, new items being introduced this year and those predicted to do well in 2017.
Last Year's Best Sellers
There are many different categories of products that you can offer in your c-store. From over the counter medicine to candy it is important to know what products outsold the rest. Product of the Year USA named their 2016 winners for last year's product innovation. Some products such as M&M's Crispy Chocolate Candies were anticipated winners, while other products like Skinny Cow Iced Coffee and Dipped Ice Cream Bars unexpectedly dominated the coffee and ice cream categories. For years Heinz Ketchup has been the number one selling condiment, while in 2016 French's Tomato Ketchup was voted number one selling condiment. It is important to understand what customers want, and what brands you should be stocking.
Attract New Customers with New Products
One of the easiest ways to attract new customers is with new or innovative products. CEO Ken Powell stated, "Snacking presents a tremendous growth opportunity for General Mills…our products are in 97% of U.S. consumer households and about one-third of our global sales are international. This gives us a great ability to listen and deliver what consumers want" [ii]. Here are some of the products that General Mills believes customers want this year:
Annie's Organic Butter & Sea Salt and Organic White Cheddar popcorn
Fiber One Layered Chewy bars
Very Berry Cheerios
Haagen-Dazs ice-cream bars and limited-time flavors
Larabar Fruits + Greens bar and Mint Chip Brownie bars
Nature Valley Granola Cups
Progresso's reformulated soup line
Consider offering a few of these new products that are expected to boost sales and add variety to your c-store.
The Power of Yogurt
Yogurt is an item that is often overlooked by many c-stores. Don't underestimate this industry that in 2056 was valued at $11 billion and is expected to reach $14.59 billion by 2024[iii]. There are many different types of yogurt that each have their own benefits. More specifically, Greek yogurt is the fastest growing product segment in North America. It has huge consumer demands and follows closely behind traditional yogurt, which is the most popular option due to its lower price and widespread availability. The desire for kids' yogurt has also recently increased. Many people are looking for a healthy alternative to junk food that their kids will still love. This has created a whole new demand for new tastes and different flavors. Yogurt also has a variety of different packaging options, "yogurt pouches are projected as the fastest-growing container, while the cups accounted for the largest product segment in 2015 with 68.8% market share of the total North America yogurt market demand" [iv]. Consider offering a variety of different types of yogurt, as it is a product that is guaranteed to sell this year.
More for Less
Many products are now being repackaged into smaller portions for customers who are willing to pay more for less. These types of items are "yielding major dividends with minimal work" making them a great option for you to stock in your store[v]. Consider offering these items to save shelf space and to give your shoppers more size options of their favorite products.
Coca-Cola's 7.5-ounce 'mini cans' were created for the consumers who wanted a smaller offering but were also willing to pay more to get it. This product's annual revenue has increased 10% to 15%.
15 Ounce Campbell's Healthy Request Ready-to-Serve Soups
These soups are priced 10% lower than the company's larger 22-ounce size but earn an additional 30% in price per ounce.
Kraft's Slim Cut Cheese Singles Packs
Kraft's new "Slim Cut" Singles Pack contains 18 thin Kraft Singles cheese slices (also in resealable packaging), instead of the usual 16-slice pack. At a 30 cent cost saving, the smaller size has a 61% price-per-ounce increase over the traditional package.
Heinz Ketchup "Fridge Fit" Bottle
In an effort to make its iconic bottle even more convenient, Heinz created a unique 32-ounce "fridge fit" version of the traditional 24-ounce bottle, increasing its price per ounce by 68%.
This year it is important to search for the most innovative products for you to sell in your c-store. From brand new products to growing categories like yogurt, make sure you are paying attention to what customers want now and in the future.
[i] http://www.cspdailynews.com/category-news/general-merchandise/articles/most-innovative-products-2016
[ii] http://www.cstoreproductsonline.com/grocery/16-new-products-general-mills#page=0
[iii] http://www.cstoreproductsonline.com/7-yogurt-products-growing-category#page=0
[iv] http://www.cstoreproductsonline.com/7-yogurt-products-growing-category#page=0
[v] http://www.cstoreproductsonline.com/grocery/small-products-big-growth#page=0