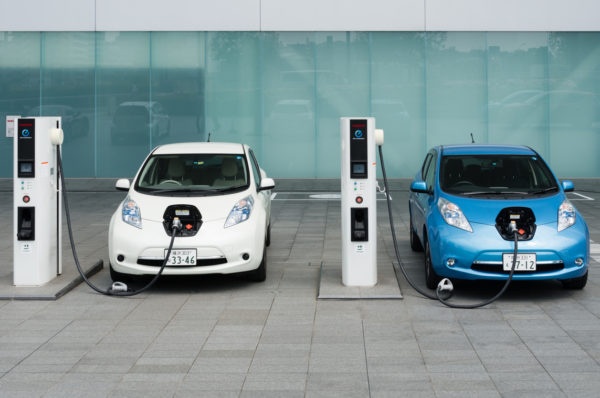 Are Gas-Powered Cars Going Away?
As more electric vehicles (EV) emerge, many are wondering if there is a future for gasoline powered automobiles. Looking at the overall progress of alternatively fueled cars can help us understand what is happening now and what will come in the future.
The History of the Electric Car
It may be a surprise to many people that the invention of the electric car actually dates back more than a hundred years ago. However, there were no real R&D advancements until the 1970s, when the vehicle finally started to increase in popularity. This is mainly due to gas shortages that caused prices to sky rocket around 1973 with the Arab Oil Embargo. Since then, as we learn more about the impact of oil products on the environment, and seek greener and more affordable sources of fuel, automakers have continued making advancements, creating the modern EV that we have today.
Hybrids and Total Electric
Many popular brands of cars have converted their most popular models into hybrid or electric alternatives. Ford, Hyundai, Honda, Chevrolet, Kia, Nissan, and even BMW have all jumped on board. Here are some of the EVs that have shaped the alternative fuel game.
Toyota Prius; released in Japan in 1997, this is the world's first mass produced hybrid electric vehicle. A hybrid does not have the ability to plug in, but instead has an "electric drive system and battery" meaning that the battery continually recharges with energy from the engine and the brakes. After the Prius was released in 2000, many environmentally conscious celebrities supported the car, making it the best-selling hybrid in world.
Ford Fusion; now on its second generation, this model has been released as a gasoline-electric hybrid, and in 2013 was released with a plug-in version.
Nissan Leaf; this is an electric vehicle that uses its plug-in feature to drive and to use the battery. The compact five-door hatchback was first introduced in Japan and then in the US in late 2010. This car won World Car of the Year in 2011.
Chevrolet Bolt; One of the newest EVs, this car has already won the 2017 North American Car of the Year. Offering more advanced technologies, Chevrolet has claimed that they have completely reinvented what an electric vehicle can be.
Although there have been many advancements, most drivers still prefer gas powered vehicles. While EV are slowly gaining popularity, they are not heavily impacting the gas-fueled market just yet.
Experts Estimate on EV
The Bloomberg New Energy Finance Company believes that by 2040, 35 percent of all new vehicle purchases will be EV. Of course, this means that 65 percent of new automobiles bought will still be gas powered. Thus, gas stations will still be a necessity for transportation.
The Truth About Hybrid and Electric Cars
The idea of an electric car seems great to many people, but automakers and customers run into a variety of challenges.
EVs are expensive to produce, making them more expensive to buy.
The transition to electric vehicles will be slowed by cost as automakers struggle to make a profit. Electric cars are pricey, and while the reduction in gasoline needs is enticing, the cost is still a deal breaker for many car buyers. The starting price for most EVs is around $20,000, and it only goes up from there.
EVs are not suited for road-trips or families that live in rural areas.
Advancements are being made, but charging stations are few and far between in suburban areas, and almost nonexistent in rural areas. Many families that do not live in larger cities may have to drive long distances in order to get to any retail, food, or other entertainment. Since EVs have a low mileage range, they can be an impractical choice for these consumers. If you do live in a city, having to plan out entire road-trips based on where you can stop and charge up your car is a major, inconvenient consideration. Many customers have made the decision to stick with the safety of having a gas powered vehicle that can fuel up at any of the thousands of c-stores across the country.
Charging takes time that some people may not have.
With some models such as the Nissan Leaf, it can take up to 20 hours on a 120 volt outlet, 7 hours on a 240 volt, and 30 minutes for a 480 volt. The higher the voltage the more expensive the charger, costing easily over a thousand dollars. For electric cars, time really is money.
Looking Into the Future
Many c-stores' main profits come from gasoline sales. This makes EV a huge concern for those wondering what the future will hold for transportation. The good news is, the convenience industry can count on a gasoline focus for at least the next twenty years. While there's no need to worry about gas sales, c-store owners may consider adding charging stations alongside their gas pumps in the future. Implementing new services will always help boost profits.
Although advancements are being made and popularity is increasing for EVs, customers are still staying true to fuel. Continue making your store the community hub by offering better customer service and new amenities that will increase sales and prepare your business for the future.