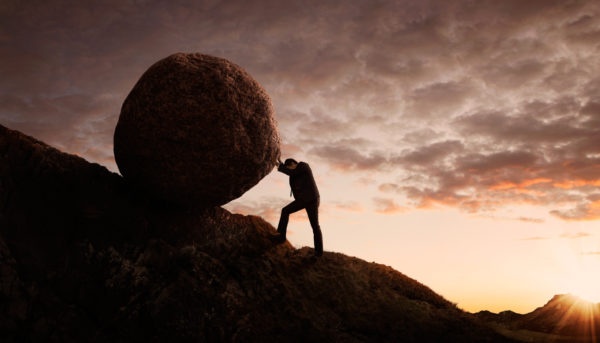 Unique Challenges for Single Store Owners
In the c-store industry, single store owners are often limited by a lack of manpower or resources, as well as tight budgets. This creates a variety of problems that keeps you from making the profits you need. Here are some of the most common challenges single store owners face, and solutions that could help your business thrive.
Stop Overworking Yourself
We have talked about the problem of overwork before, and discussed some of the ways store owners can reduce stress and make more time for themselves. Extra time is not just a luxury - it's important to realize that excessive work can actually be harmful. "Studies have shown that besides simply being exhausted, people who work extended hours without breaks are much more likely to suffer from a number of ailments like cancer and depression" This means that owners need to make health and happiness a priority. It may be hard to pull yourself away from your store, but taking the time to walk around, go outside, or even rest inside your office can help you keep a clear, focused, and healthy mind. If you have the ability to hire more employees, this is the ideal way to pass off some of your most time-consuming responsibilities. It might seem like too much work trying to train new employees in your store, but in the long run, it will give you the opportunity for work/life balance.
Find the Right Employees
One of the biggest challenges in running a c-store is having enough manpower to operate properly. Sometimes it is just you at the counter, leaving you unable to stock, clean, and maintain the store. Consider that if your store is consistently busy, it may be time to hire additional employees. Look for employees that are enthusiastic about working and start by delegating simple tasks. Once they have mastered those duties, start giving them more responsibility. Teach them how you want things to be done so that they can use their time as efficiently as possible. With more staffing, you will have the opportunity to focus on store management and improving profitability.
Find Your Competitive Advantage

In many towns, it seems like there is a c-store on almost every corner, so putting in the effort to make sure that you are getting the most customers is crucial. Many customers will initially shop with you out of convenience, as they live or work close by. When they stop in, you need to focus on winning them over, so that they choose to shop with you in the future. The best way to do this is by communicating with your customers and learning more about their wants and needs. If it seems like they cannot find what they are looking for, take a moment to ask them if they need assistance. If they ask for a product you do not have, then make a mental note and consider stocking that item in the future. Figuring out the items and services that customers in your local area want is the best way to keep them loyal to you. Once you have impressed the customers in your area, word of mouth will lead disappointed customers from other stores to your door.
Compete Against Big Chains
Competing against other single-store owners in your area is one thing, but trying to take on the massive chains like QuikTrip and RaceTrac is a completely different experience. Fortunately, as a small business, you have the ability to customize your business to meet the needs of your local market. This personal touch is something big chains can't match. Take advantage of your strengths and expand into new marketing territories.
Provide new and different incentives for your shoppers.
Something as easy as handing out samples for a new product can make customers feel like they are getting more from their c-store experience. This is a great way to get customers to try something that they may have never tried otherwise. Getting to try a new energy drink or candy bar flavor will increase their chances of purchasing that item, along with other impulse purchases.
Offering more value with special perks.
You may not be able to have endless BOGO sales, but you can offer services like a free car wash to customers who spend over a certain amount. Take advantage of the services you have and give them to customers so that they feel like they are getting more for their money.
Get online and go social.
Many c-stores still do not have websites or social media accounts. This is a great way to help customers get information about your store such as hours, direction, and a list of services. Social media like Facebook and Twitter can also be a great platform for you to connect with some of your favorite customers and make relationships with new ones through announcements and promotions.
Fight the Feeling That You Are Alone
Running and operating a c-store can often feel lonely, since many single store owners are sole proprietors. It's likely that you do the job of three to four different people. From planning to purchasing to cleaning, you may be doing it all yourself. This can often lead to owners feeling isolated and overwhelmed, but there are resources that can help. Take the time to connect with outside vendors for business services. Third-party sources can range from accounting help to distribution services. This will help lighten your load at work and give you more time to connect with like-minded business owners. Most communities have small business owner gatherings where you can network, meet people, and learn about local professional opportunities. Consider joining or starting an online group specific to convenience and grocery retailers, so that you can support one another in navigating this business. You may even want to hire a manager or assistant manager that can help you handle day-to-day tasks so you can take more time for yourself.
As an owner, you likely have much to do, and not nearly enough money, employees, or resources to do it. While this can seem daunting and even lonely, there are solutions out there to help. Keep an open mind, and look for opportunities to delegate tasks within your business, improve your work/life balance, and increase your profits.