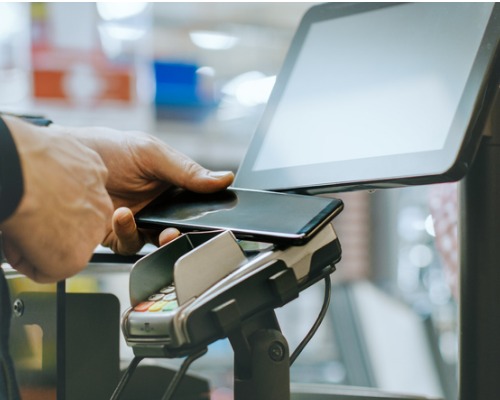 Top 8 Technologies for High Volume Small Businesses
As the title mentions, this blog is meant to assist the businesses who struggle with high traffic coming into their store, and their ability to cater to all their clientele efficiently. While the profits from consistent rushes are great for your wallet, if you are unable to help every customer who comes through the door then you might lose business over time. Now, these tips are not just for those businesses who have high volume, but can also help businesses who are looking to increase their shoppers.
Here are, 8 Technologies to Help Your Business:
Checkout Kiosks - This concept is new and not what every business needs, but recently, one of the nation's largest retailers, Wawa, started offering a temporary mobile kiosk to help their customers during rushes. The kiosk offers a table for customers to set their goods on to make their payments. The kiosk only accepts things like mobile and credit card payments. Its convenience shines during those busy hours when it aligns itself on the opposite end of stores to keep lines spaced out.
Upgrading Point of Sale (POS) systems - This is not necessarily a new technology for businesses, but it is still something that can help you in more ways than one. Older systems served the purpose of accepting payments but modern-day technology has taken things to a whole other level. With current POS systems, things like fraud and product shrinkage are a rarity. Modern processors have sped up the purchasing process, saving the customer time and adding to the overall convenience your store provides.
Adding Mobile Payments - This point goes hand in hand with upgrading your POS system, but not every modern system accepts payments like Apply Pay or Google Pay. These two types of payment methods are becoming increasingly popular thanks to their biometric security. Generally, it's a one-click process and the payment enters your account immediately, with secure transactions from the customer to the processor in a matter of seconds.
Friction-less Payments - Amazon Go has popularized this trend in recent months and now others are catching up. People scan a QR code on the Amazon app, grab the goods they want, and walk straight out the doors without saying a word. While this type of system is difficult to recreate and not to mention expensive, if you possess the means for such a thing then it might be a great idea to launch your store into the modern era. If you do not possess the capital for this technology, do not feel like you are obsolete. Self-checkout has been in the market for a very long time and may just be the payment system people are looking for. While it's not as easy as walking in and out with your goods, it can still be extremely efficient and save your customers time.
Accept Cash and Mobile Payment at the Pump - The requirements for EMV accepting systems at the pump is coming this October. For many, their systems have been updated but for those who have yet to comply with mandates, make sure the system you purchase can be seen as an investment. Many corporate gas stations have the revenue necessary to update their pumps when they see a market for it. For smaller stores, get the most while you can and make sure your systems will be up to date for years to come. Mobile Payments are new to the market but gaining traction quickly, so if you plan to pour money into a new system, make sure it is something that will cater to future markets. Cash is no stranger to anyone either, yet, gas pumps do not accept it. Most signs point to less time at the register means more convenience so offer all payment options for your customers right when they step out of their car.
Create a Mobile App - This is another one of those tips that may cost your business a lot of money in the beginning, but if done properly, it can be a huge investment opportunity. Mobile apps that layout your store and the products you carry can reduce the time spent in your store while maintaining the same, if not, more sales. A lack of time spent in-store does not mean fewer products purchase as 80% of shoppers still look at a store's app while physically in the brick and mortar store. With your app, customers can also prepay for goods they may want or pay to fill up their tank before stepping out of their car.
Offer Customer Loyalty Programs - Now to have an effective Loyalty Program, it's best that you also have an app to track everything that comes with it. Within a loyalty program, usually, you will give out discounted or free products to customers for making certain purchases. With many apps today, these purchases are tracked and on display for you to view. Businesses like yours gain the ability to track which goods people purchase the most and least giving you the advantage of supply exactly what they want. Having goods on-demand and in enough numbers for your most loyal customers can reduce the time spent in your store, but also keep them coming back.
Retail Tracking Software - This is an advancement that is VERY new to the market. Many companies like Home Depot have emerged from long-standing market tests with a finished product after years of refinement. The software is called Project Sync. There are very few similarities linking C-Stores and big retailers such as Home Depot, but the time spent counting, tracking, and often misplacing inventory can be similar. I know this because I once worked for Home Depot and understand the issues that can go wrong in logistics when the proper items are not delivered or put in the correct place. Using a logistic software can help you navigate your purchase and everything being delivered before you open your package. Not only does it help you manage what comes in but everything that leaves too. Every item purchased leaves your inventory and systems will remind you when to buy more.
Technological Innovations are vast and plentiful with more coming every day, month, and year. Don't stop researching and trying to make your business better. If you'd like to get a grasp on what you should do, then talk to your customers. No one can quite tell you what they would like better than the people supporting your business. Some of the advancements listed may be seen as a luxury while others are a necessity. Make that decision on your own, but make sure that you are doing something to keep your business dynamic and afloat.