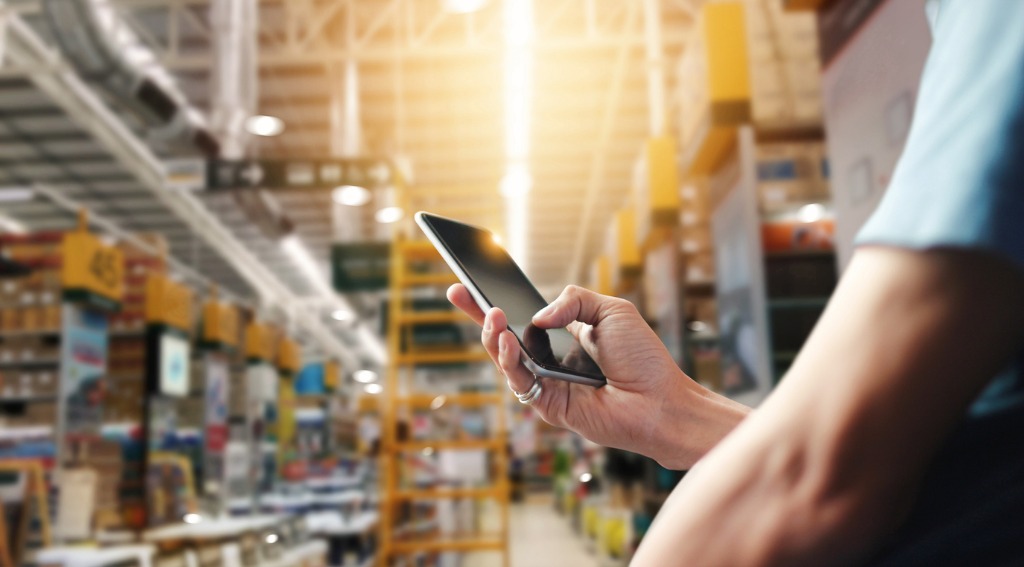 Our Top 10 Favorite Retail Technology Developments
Technology is always making advancements to help whatever industry they are implemented in. Retail is no different and over the past decade, plenty of innovations have hit the market to make business life easier and improve a customer's shopping experience. In this blog, we will list our top 10 favorite developments, that we believe, can put your business at the forefront of the market and help you succeed.
1. Customization Enabled Technology (CET): Simply put, CET is just personalized shopping, which is nothing new by today's standards. 10-years ago, you may have seen personalized shopping in the forms of coupons related to your most recent purchase. These coupons would be sent in the mail and take an elongated amount of time to reach the customer. By the time they arrived, consumers would lose interest in certain products and the coupons would be useless. Nowadays, customized ads and alerts are instant. You can, almost, always find an ad popping up on your mobile device or computer for goods that you just looked up or purchased. Technology has even gone as far as tracking where people shop to get a better understanding of what that individual likes to buy.
2. BOPIS or Buy Online, Pickup in Store: In a 2018 study done by GPShopper, reports showed that two-thirds of 1300-shoppers use BOPIS when shopping. This is not a direct technology, rather, a multitude of technological advancements that must be brought together to make this work. BOPIS is gaining a lot of traction for its ability to make shopping the most convenient it has even been. Walmart has headlined this trend adding pickup stations to its stores for customers who need to pick up their groceries and go. Adding an area for pickup is the easy part, though. The difficult part arrives when you try to develop an app that can handle customer orders and show real-time inventory for your people to see. Creating the ordering process can not be restricted to mobile payments only. The ability to order goods from your store must be available across all channels, which includes desk-top orders or over the phone.
3. Amazon Go Customer Tracking Technology: Two-years ago, Amazon rolled out their version of a C-store and people have gravitated towards them ever since. Now, Amazon has its sights set on expanding its market and putting more stores into most major cities within the U.S. What has made them such a game-changer in the C-store market is their idea of convenience with a frictionless shopping experience. While the exact technology being used by Amazon has not been made available to the public, some companies, like 7-Eleven, have taken the initiative to create stores that mirror the retail mogul. This technology allows customers to purchase goods by scanning a code on their amazon app, then move freely around the store, grab whatever goods they like and then walk out without saying a word. While BOPIS has made shopping more convenient, Amazon Go has created something out of thin air and made it a huge success.

4. Mobile Applications: Ever since the release of the first iPhone in 2007, mobile apps have been prevalent. As the years have gone by, phones became more intertwined within our lives through the use of mobile applications. All the things people do are contained inside of some computer code that controls how we go about our day-to-day business. Mobile apps have changed the landscape for retailers. People can shop through their apps, view inventory, earn loyalty rewards, buy their goods, with many other uses still being created. Many of the innovations on this list are only accessible through a mobile app so it goes without saying that if you hope to utilize these different technologies, then you need to get an app.
5. Cashier-less Payments: Not every business can afford to venture into the Amazon Go technology platform, but that does not mean there aren't other ways to make shopping more convenient for your customers. One of the great ways to do this is through the use of self-checkout kiosks. Places like Kroger, Publix, and Walmart among many other retailers, have already added this to their store for customers who do not wish to interact when buying their groceries. While this option is common among large grocery chains, it has not been brought to C-Stores. This is the perfect middle-ground for the people who do not have the time/capital to implement the most advanced tech for purchases but still want to offer options for their customer's convenience.
6. Modern POS (Point of Sale) Systems: This next piece of technology does not share a direct relationship to boosted profits, but these devices deserve more credit than they receive. Like mobile apps, upgrading POS systems is nothing new and people have been doing it for a very long time, but for those of you retailers who have not upgraded yours within the past 5 to 10-years may need to think about an upgrade. Modern-day POS systems can process payments faster and keep them more secure than ever before. Without sounding like too much of a salesman, POS systems that accept EMV chips and mobile payments can secure a customer's information from fraud and hacks better than anything else in the past decade. A new POS system can be viewed as a great investment that protects your business and customers while continuing to meet government regulations that can come at a moment's notice.
7. Create an Omnichannel Strategy: This technology is quite a physical item you can purchase to benefit your business, but it does carry a lot of upsides. Without going into great detail, as we have already written about an omnichannel strategy in a previous blog, an omnichannel involves linking your business presence into one collective effort. This means making your message to your clientele organized and clear, as well as, available from any platform. This collaborative effort must be noticed on mobile devices, websites, and even inside your store. As previously mentioned, all of the information regarding your own omnichannel is available to you if you click on the highlighted link at the beginning of this paragraph.
8. Inventory Tracking Software: Unlike Amazon Go's tracking technology, this new technological advancement has a huge upside for retailers and is readily available for the public to use. If you read our other blogs, you may have come across this information already but it is important to feature, again, because of its potential. Known as Project Sync, one of the biggest retailers, Home Depot, has developed this technology and added it to their logistics processes. This technology automates inventory loss and gains with the scan of a barcode or whenever a purchase is made. If you plan to add something like BOPIS (first paragraph) to your store then you may want to include this technology with it to keep your inventory as accurate as possible. For more information on inventory tracking click here.
9. Voice Recognition Assistance: The next best technology for retailers also involves a mobile app (are you seeing a trend here?) and the use of voice recognition assistance on your mobile phone. The days of struggling with Siri and other voice A.I. have vanished, and voice recognition systems are more accurate than ever. If your customers struggle to find the goods they are looking for or reviews on a product they want to buy then this is the perfect technology. Customers can ask the A.I. voice linked to your store's app where an item is, and receive direct feedback describing the exact location of the good they want or if it's in stock. This technology is incredibly new in 2019, but the possibilities are truly endless.
10. Automated Tax and Billing Software: The last item on our list is still critical for your business to remain successful. Running a business, tracking your profits, and managing your expenses is an extremely difficult task. While it is an attainable goal that must be met every year or else the I.R.S. may just stop by, there are different resources today that manage all of these things for many businesses and could do the same for yours. FreshBooks is just one example of software that tracks every purchase you make, all the profits coming into your business, and reporting that to the U.S. government while meeting any new regulations. It can be extremely beneficial having these types of resources in your business to prevent any loss of income or backlash from government entities if your taxes are not filed properly.
Plenty of innovations are being brought to the market every year, and we do our best to cover them and keep you informed. When your business thrives, we do as well. Please share on social media using the links below and give others a heads up on the best technologies for their retail stores as well.