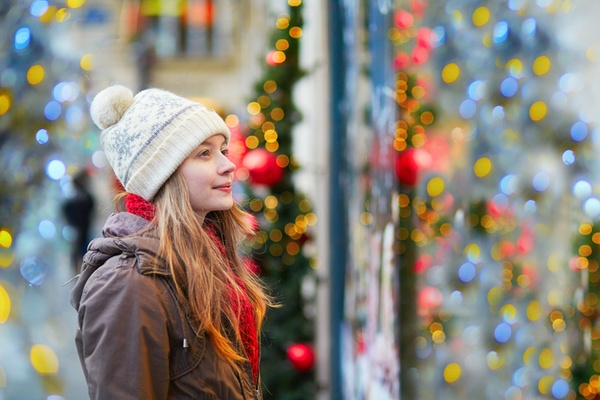 Holiday Season: A Great Time to Gain New Customers
Every holiday season is a time for festivity and also signifies big opportunities for convenience store owners to garner some repeat business. This means attracting new customers, making sales, and building relationships to carry you through the rest of the year. The last two months of the year (November and December) are the most fruitful time of year for convenience stores. There are a lot of things you can do to increase traffic to your convenience store. Foot traffic is an essential measure when it comes to running a convenience store. More traffic translates into more opportunities for sales and customer engagement, which in turn leads to higher revenues. The holiday is here again, now is the time to formulate your plan to attract new customers.
Be Creative With Marketing
Not only do convenience stores have to ensure brand awareness online and in-store, but in recent time, a simple sales discount is not always enough when it comes to adding value. Being interactive, by getting involved with the community, is a great way for new customers to get to know about your store and build a stronger relationship. It's also essential to have deals that directly benefit your potential customers during the holiday season. If your convenience store is not directly related to the holidays, then you can partner with appropriate businesses to offer a competitive advantage.
Offer an Unbeatable Experience
Getting the traffic through your door is just the first step. What gets new customers coming back and in turn increases your foot traffic in the long term is when you provide exceptional services and experience once customers made it to your store. For instance, as a convenience store owner, you can offer complementary services. You can provide in-store services this holiday season and doing so helps attract new customers and also increase sales.
Reward Employees for Great Service
As a convenience store owner, consider adopting employee reward strategy. Use sales goals and comment cards as an employee performance measurement base to reward your employee with incentives for achieving great milestones. Furthermore, you can send cards and perhaps a small gift on employment anniversaries and birthdays. This shows you care and they will reciprocate the kind gesture to customers.
Show Appreciation for Loyal Customers
Convenience store owners can use options such as punch cards for drink purchases, coupons for total money spent or convenience store promo cards. Show your customers that you are glad they shop at your store and reward them for coming back time and time again.
Wow Them With a Window Display
If your convenience store is located in a popular destination with great foot traffic, take advantage of your window and create a great story about your store. Your window display will serve as an invitation to any passerby. A well-designed window display peaks a customer's curiosity and encourages impulse sales.
Put the Best in the Front
If you have a variety of products, wheel your best product in front of your store daily. Nothing grabs customers' eyes faster than a unique, attractive and well maintained display. What this simply translates to is that you're the source of excitement.
Pay Attention to Displays
Merchandising, as well as displays, can have been proven to provide an efficient market to new customers, particularly in situations when the convenience store is located in proximity to another store, such. Merchandising displays can attract new customers to your c-store to check out your products rather than just walking by. Ensure to display products related to the theme being promoted during the holiday season.
Decorate the Outside
If you can make your building an instant attraction for what you sell, have at it. If you can't, you can still put a tall banner from roof to sidewalk in eye-catching colors. At the top put, you can add pictures of your best products. Again, the goal is not to scream price but showcase the wants. Another strategy is to get freestanding banner holders to place by your doors. These are used where it's difficult to use building banner but with the same message.
Communicate with Your Customers
Customers have their pick at numerous convenience stores especially during the holiday season as a result of promotions, making the market incredibly competitive. To help your customers to remember about your c-store, always initiate strong relationships with them during this holiday period by constantly communicating with them and ensuring you're on their mind. Send regular emails or text messages with new promotions. Furthermore, you can follow up with people who have left items in their online cart and with geographical targeting; you can attract new consumers to your store. With this, your audience will remain aware of your brand, and the chances of conversion therefore increase.
Every holiday season is a great time for c-store owners to expand their business and bring in new customers. With shopping on the mind of everyone, try and use these tips to take full advantage of the season and deliver results which can help your business see success over the coming year