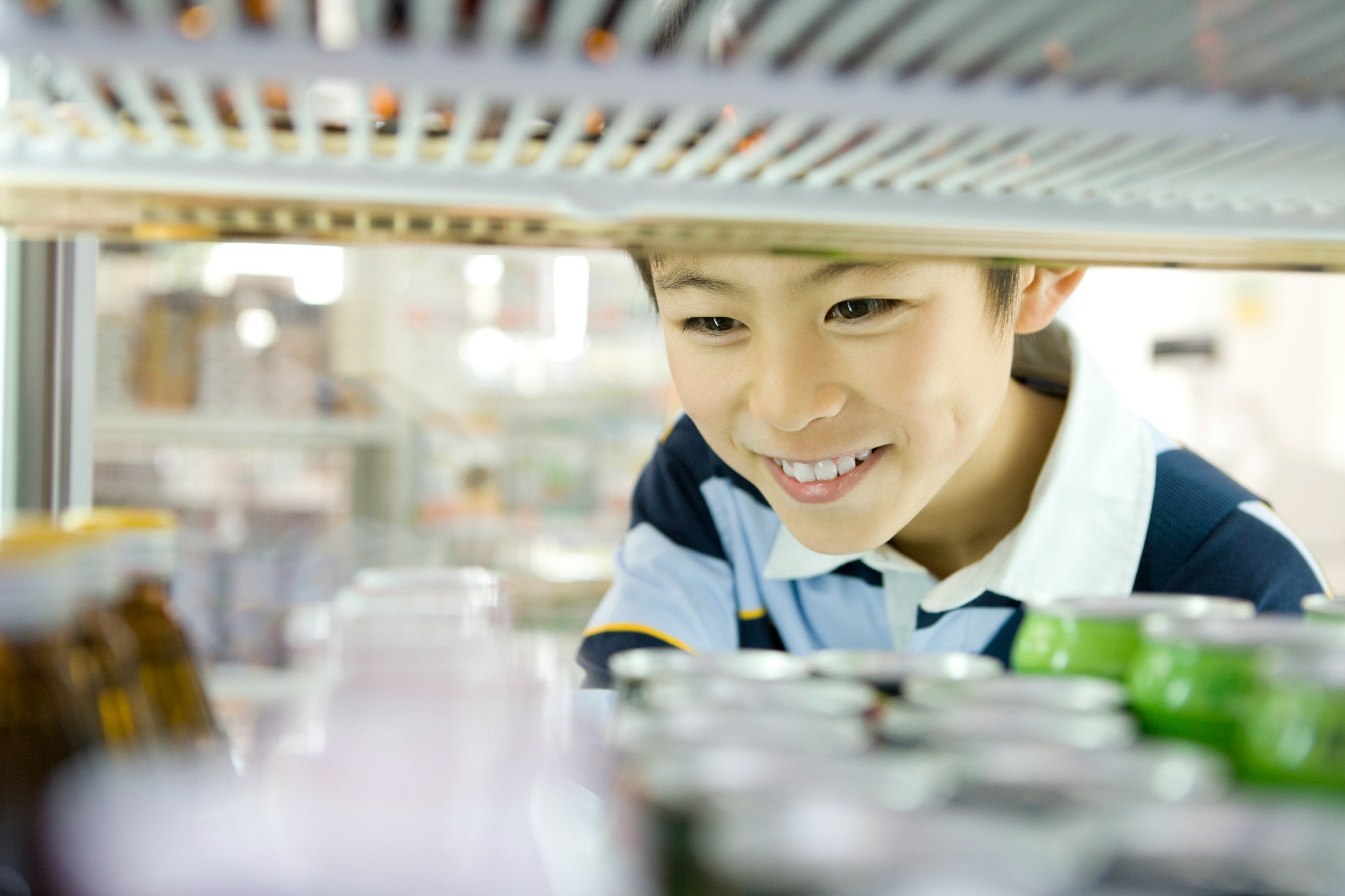 Creating the Ideal C-Store Experience
If you're the owner of a grocery or convenience store, having loyal customers is probably a priority of yours. If not, it should be. When you have customers that value your business and actually prefer to spend their money at your store, your overall success is much more likely. The more loyal customers you have, the more you can count on a certain amount of sales each month, and year. The challenge to achieving this, however, is having a store that customers WANT to come to and become loyal to. Of course, every person is different and therefore has different reasoning for choosing the stores they spend money at, but we can help you narrow down who your most likely consumers are and what they actually look for in their ideal convenience store.
Know who's coming to your store
Studies have shown that the Millennial generation (those aged 18-34) not only make up most of the population, but also are the key segment of shoppers in the convenience store industry. Due to their always-on-the-go lifestyles and dependency on technology, these millennials can also be a very demanding demographic to serve as a retailer and are shaping the way many businesses operate. With an average weekly convenience store visit count of four times, this group should basically be the core of your business.
While knowing the key demographic of convenience store shoppers is very important, it's equally important to understand how this group is divided by types of shoppers as well. Retail Customer Experience published a great article in 2010 that details the four key c-store shoppers. Understanding all of these people, their needs, and which of them you're either already catering to or aiming to serve is an excellent first step in ensuring your store's success.
Another part of identifying your customer is knowing the demographics of the people in your store's neighborhood. These are the people who will get the most use of your c-store and are most likely to become loyal. Understanding their income level, ethnicity, age, family size, and even their typical daily activities can be a great way to determine what products they want, when they'll come in, and how they typically shop at your store.
Convenience first
Let's face it, people look for convenience first when shopping at a convenience store. Although their idea of convenience can change depending on what brings them in to the store, the general notion of having as much as possible right at your fingertips is always ideal. The majority of convenience store shoppers seek speed in their trip to the convenience store as well. You want to make sure you're making the products they need and want available, and allowing them to get in and out as quickly as possible.
Perhaps the most important part of making sure you are keeping your c-store customer satisfied is making sure that you store is organized and set up just for them. Having a clean, well-stocked and organized store that is easy to navigate through is key to having a truly "customer-centric" c-store. Also, ensuring your consumer can checkout and complete a payment transaction quickly with ease provides you a great advantage over the competition that isn't paying attention to their customers' behavior.
If you have a gas station, and your consumers are primarily stopping for gas, you have a wonderful opportunity to utilize pump technology and space for easy shopping.
Product diversity matters
As already mentioned, even when you have a core demographic for your c-store shoppers, there will always be a variety of reasons customers come in to shop. Of course your store will gain "regulars" that remain loyal to one or few brands. However, as the industry and demand changes, it would not be wise to continuously stock the exact same products. Just as technology and society's dependence on it changes, so do our preferences for food and beverages. Gone are the days when the convenience store was characterized by the heavy sales of junk food and only "grab-and-go" items. Now, there are more c-stores than ever and they are growing their product offering to include:
Fresh and healthy options
Locally sourced and made items
Hot and prepared food
Self-serve food and beverages
It's more important than ever to make sure your store isn't just a "one-trick pony" and can keep up with what customers are looking for, even from season to season. C-store consumers, especially millennials expect variety and won't settle for establishments who can't meet their needs or expectations. Not to mention, why limit yourself when you can make more money with better products?
Rewards make a difference
C-store shoppers are big on value. They want to know that they're getting their money's worth, just like most shoppers in the retail space. When you offer your customers the opportunity to earn rewards for coming to your store or to save a little bit of money on the products they buy, you're giving them a great reason to come back. While value doesn't always have to mean discount, consumers gain trust and respect for the stores that repay them for being customers.
A store loyalty program doesn't have to be hi-tech or complex, you can reward your customers with something as simple as a free cup of coffee after their 5th coffee purchase. The fact of the matter is, as consumers, we all want to feel appreciated and we want to know that the places where we spend money actually care about our business. We also have a very hard time passing up the chance to earn free items or at least a discount.
Add to what you offer
There are a few simple ways to enhance the value that your store offers to not just your current customer base, but people you might not otherwise get the chance to serve. By adding additional services like check cashing, an ATM, bill payment, or even cellphone sales, you have the opportunity to increase your revenue quickly. Often times, people are greatly appreciative of the opportunity to take care of the not-so-fun parts of life and grab a snack or refreshing drink in the process. For example, those who come in to a c-store to use the ATM spend 25% more than other customers on average. This means you can add value for your customers and add to your own income at the same time.
Besides just adding services, you should really consider adjusting your business hours. An article published on Convenience Store Decision reports that millennials tend to shop in the morning or evening. More studies are also finding that the late night daypart is continuing to become a popular shopping time in the convenience store industry. Stores that offer time specific promotions or even just extend their hours can often increase their revenue a great deal. When customers know that your store is one of the few in the area that is open at certain times, you'll have the opportunity to gain loyal customers.
Improve the experience
In all businesses and industries today, it's not enough to just do the bare minimum. In a world of constant communication and access to so many different products and services, customers in every industry want to spend their money with companies who really care. By making sure your convenience store provides an experience and environment your customers enjoy, you can increase the likelihood that they'll come back and even recommend your store to friends and family. Make sure your store is clean, employees are helpful and friendly, and your customers feel welcomed when they come and satisfied when they leave.
Again, making sure your store allows for a quick shopping trip is crucial in the c-store industry. Keep your payment processing technology up to date and able to accommodate your customers' preferred methods. Quality is no longer a requirement just for large chain retailers or high end stores, people expect great service wherever they go. Consider even extending your engagement with your customers to touchpoints beyond your store, like social media or other mobile apps. Most people today are always within arm's reach of a mobile device and they're reliant upon social sites and other online resources to provide feedback or suggestions. By being present online in one way or another, your store's perceived value can increase significantly.
Never stop looking for new ways to build your business and keep customers coming back. The world's most successful businesses grow and thrive from making changes that keep them relevant and of importance to their customers. By being a leader and taking the steps to meeting your customers' needs, you'll stay on the path to success.