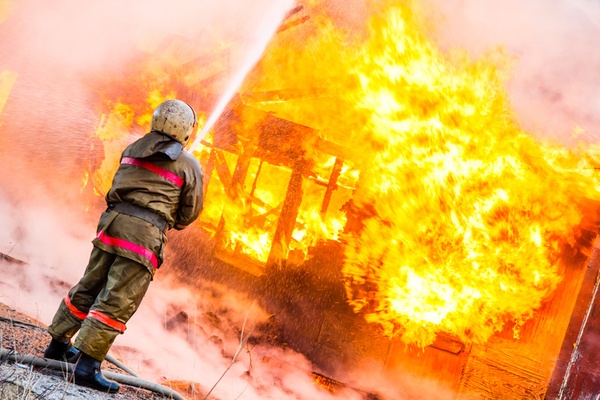 Convenience Store Damaged? What Every Business Owner Needs to Know in Case of a Disaster
Owning a business is never a walk in the park and this is especially true when it comes to owning a c-store, or convenience store. Running a convenience store presents many challenges, such as managing employees and providing excellent customer service. But the most overwhelming and difficult part of this job is dealing with the unexpected. Unexpected events, from natural disasters to fires and robberies, can devastate your company. So, what can convenience store owners do to help prevent and recover from damage that has taken place at their business?
Fires
Fire damage is often underestimated and has the potential to be devastating to any business. Though many people worry about large fires, which can obviously demolish buildings, small fires also present many expensive risks. These risks can be calculated in three ways: smoke, odor and water damage. If a fire causes heavy smoke, it will stain any object it reaches. When it comes to a convenience store, this means that all the items that were touched by smoke are now unsellable. If the smoke from a fire does not damage your items, the odor from the fire can. In addition to the fire, water damage is often the aftermath of any fire, due to sprinkler systems or the efforts of the firefighters to stop the fire. So here are the best steps to take before, during, and after your convenience store has been affected by fire damage.
Have fire insurance. This type of insurance is essential to have as a business owner. Though most property insurance will help in covering loss due to a fire, it may not provide as much coverage as you actually need. Annually review your insurance policy to see what it covers specifically.
Never go into a building that is unsafe. Make sure you have been given permission to enter the building by the fire department. The fire department will also give you permission on when it is safe to turn on the utilities.
Take necessary precautions. Place a temporary fence around your business to protect the building from looting, theft and vandalism.
Take care of the water first. One of the first steps in restoring your business is to remove all the excess water from the building. This is usually done by a water pump.
Document what was damaged by the fire. The best way to document is to take pictures of your store every month, and then take pictures of the aftermath to show your insurance carrier.
Get assessed and inspected. Have a fire damage restoration company assess and inspect the building.
Help prevent damage from getting worse. Use tarps where necessary and seal any missing walls or ceilings. This will protect a building from any upcoming elements that will cause more damage to your property
The first part of getting your business back to normal is by cleaning up. The process of cleaning up does not only focusing on removing the damaged items but cleaning the walls, ceilings, and floors from smoke and soot. This operation is usually done by a fire damage restoration company.
Restore and reconstruct. Repair, in this case, can mean anything from restoring damaged items to reconstructing a whole new building. Because the impact of a fire can be so diverse, it is necessary to have a strong relationship with the company that is providing your insurance.
Floods

With hurricanes becoming more and more prevalent in our world today, it is essential to understand how flooding impacts businesses and how businesses can survive after this type of horrible event.
Have flood insurance. Because floods are the most common and costly disaster it is critical to invest in flood insurance. One must understand that property insurance does not typically cover floods.
Maintain plumbing and drainage. The main cause of floods in businesses and homes is blockage in the sewer, which causes water to be inefficiently and improperly drained. It is important to clean internal and external plumbing so drainage can occur and water can be redirected from c-store to the outside.
Get rid of water. Once the reason for the flood is taken care of, dry out the premises. Invest in specialized equipment, such as a wet vacuum cleaner or a sump pump to effectively and efficiently dry the wet areas.
Maximize air flow. To aid in the process of drying it is important to install new air filters and vents as well as open windows and doors. This will allow proper air flow which helps in not only drying, but also decreasing the chance of mold growing.
Dry and disinfect. Cleaning up should only happen when the building is completely dry. When cleaning, use disinfectants to prevent viruses from becoming more prevalent in moist areas.
Repair and replace. Remove not only what looks damaged, but also items that have soaked up too much water. Water restoration companies can do this process for you and will dispose of items in the safest way possible.
Plan ahead. Before you rebuild, have a discussion with your county's building department. They will give ideas about how to build to protect from future floods. Once you begin to restore and/or rebuild, it is important to use flood resistant materials. Keep in mind that if flooding occurred due to a natural disaster, it might be best to relocate a business or elevate the building to prevent damage in future floods.
Damage to a c-store, whether manmade or by natural causes, is never easy to handle. But, a few simple steps can go a long way to protect your business as well as rebuild after damage takes place.