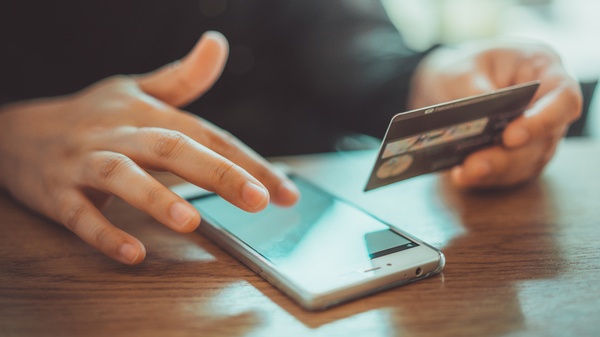 Cash to Digital Technology in the C-Store
Although technology has changed shopping to a mostly seamless digital experience for most of us, life is still not as convenient for all consumers. Especially consumers who are primarily low income, unbanked, or underbanked and left without access to online shopping or to debit cards. These also happen to be the consumers that visit c-stores the most.
The FDIC estimates that there are approximately nine million unbanked households in America. These customers have limited or no access to online shopping or online bill payments, making life much more difficult today. Luckily, many companies are adapting to this issue and finding ways to help consumers. The latest developments by companies like Amazon and Incomm take away the need for a bank accounts and credit by offering cash-to-digital solutions.
What is cash-to-digital technology?
For customers who don't have a bank card, any online shopping, gaming, downloading music/movies, or ridesharing is nearly impossible.
Cash-to-digital technology lets customers walk into a store and pay cash DIRECTLY to their online account. From there, they can download music/movies, purchase from Amazon, online shop, and much more without the need of a credit card, debit card, or bank account.
Online Payments
It is expected that within the next 5 years one-fifth of the retail market will be shifted to online and that Amazon will own two-thirds of that share. Amazon has been a growing power taking over online shopping, half of online shopping starts from Amazon. To capture the underbanked/unbanked consumers, Amazon has introduced Amazon Cash. The solution lets customers walk into a store and add money to their Amazon Balance to purchase things off Amazon.com.
Another major player in the cash to digital space is Incomm. The payments powerhouse offers two user friendly solutions: VanillaDirect Load and VanillaDirect Pay. Through VanillaDirect Pay, customers can visit a nearby participating store and pay their bills simply by the scan of a barcode on their smartphone. Now, customers can start their Bill Pay transaction with an easy-to-use app instead of having to carry around their bills.
VanillaDirect Load is different than their Bill Pay feature. Cash-based customers can digitize their money quickly by going into a convenience store and adding money to their reloadable debit card. Reloadable cards take away the need for a bank account and give customers the security they want.
Prepaid debit cards are also a great product that can be found in the c-store. They are a great alternative for debit cards for customers in more ways than one. For unbanked customers, they can purchase prepaid debit cards to do any online shopping, buy off Itunes, or use it for any bill payments. Prepaid debit cards also help people manage their finances and avoid overspending and over draft fees.
Gaming
Whether you know it or not, video gaming consumers are spending a lot of money on their favorite games. 64% of American households have at least one person who plays video games regularly. Unfortunately, for people without a debit or credit card, gaming can become difficult. This is especially hard for minors who are not old enough to open a bank account. Now, customers can visit a local c-store or other retail location to load cash to their online gaming accounts. Companies like Sony Playstation and Xbox have even partnered with Incomm to offer a service where customers can go into stores and add cash to their account .
Similar Concepts
Prepaid Phones: As we talked about in Are Prepaid Phones Right for Your Store?, a lot of c-store customers depend on prepaid phones . Prepaid phone users tend to be: unbanked, underbanked, low income, immigrants, and tourist.
All these users are customers that c-stores cater to. Offering mobile phone top-up is easy and profitable for you and above all, convenient for your customers. Customers can walk into your store and add money to their account. With most Bill Pay solutions, customers can pay for their cell phone service with major providers like Verizon, T- Mobile, Net10 and Tracfone account at YOUR store.
Public Transit Credit Loading:
Taking the bus, train, light rails, and other services are popular alternative to driving because it saves money and time spent in traffic. Transit users who need to pay in cash can pay at the teller or machine, but if there is a long line or if the person is running late, it becomes inconvenient. Now, customers can have a card where they can add money to their account at kiosks or even a local c-store.
Uber and Lyft are also working on catering to cash dependent consumers. Both companies already offer gift cards and allow consumers to send money to each other's accounts easily. Now, Lyft is working on technology that would allow riders to load cash to their accounts at local businesses, instead of purchasing a card.
Although it seems like most of retail is going digital, cash is still king for convenience stores. With so many Americans unbanked,it is important that they still access to the online shopping and bill paying. Our latest partnership with VanillaDirect, gives you the opportunity to offer some of these services in your store.