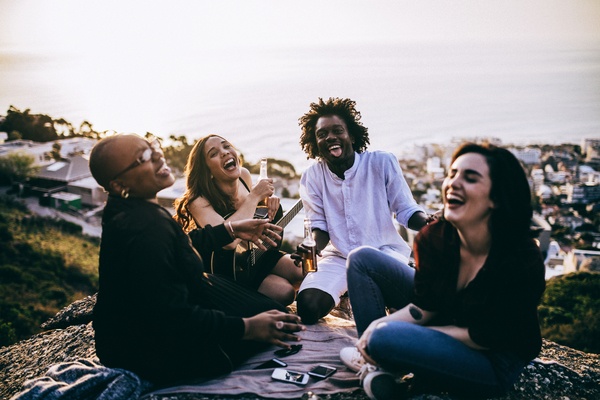 Why Millennials Choose to Be "Unbanked"
Millennials and their unconventional approach to traditional processes have had a big impact on the retail and banking industries. Their generation makes up about a third of all convenience store traffic, according to Convenience Store News. This means there's a big financial benefit in wooing millennial customers and paying attention to their behaviors.
Some financial experts refer to millennials as the "Unbanked Generation" since they are the first generation to rely heavily on smartphones and digital technology for their financial transactions. Here are some statistics and trends that may be helpful to merchants and businesses interested in tapping into this generation of consumers.
Who Are Millennials
Millennials were born between 1981 and 2005, and are considered the largest generation of Americans to date with 80 million people. This group, which is the most racially diverse and educated in U.S. history, is fairly young with the oldest member turning 36 in 2017.
Many millennials opt to be unbanked and underbanked, as 71 percent of them believe they will have no need for a traditional bank in the next five years, according to a First Data poll.
Making a Choice
Millennials choose to shy away from traditional banks because technology provides a variety of banking alternatives that meet their financial needs. Unbanked and underbanked millennials rely on mobile banking and alternative financial services, such as electronic money transfers. According to a recent poll, 20 percent of millennials have never written a check and 63 percent don't even have a credit card. In 2015, 37.5 percent of underbanked millennials polled said they only went to a financial institution for services like obtaining a loan, picking up a pre-paid card or cashing in coins. They did not use banks for traditional services, viewing trips to a branch as inconvenient and unnecessary.
They Want Something New
Trends show that millennials reject traditional banking methods, instead preferring to bank on their own terms. If businesses aim to connect with millennials, it's important to zero in on the fact that 86 percent of the millennial generation are dependent on their smartphones. Their generation relies on phone apps and mobile tools to pay bills, view statements and set up recurring payments.
In addition, 27 percent of millennials polled admit they like the concept of using a branchless bank for their financial needs. Millennials are open to online-only banks. They want the convenience of real-time updates on their finances instead of waiting for a monthly bank statement in the mail.
Retail Transformation
This shift toward online convenience and unconventional methods is transforming the retail setting, as well as banking. Millennials value a personalized experience when it comes to banking and shopping. They want to know merchants are paying attention to them and their shopping needs. Considering the growing influence of millennial shoppers, it's wise to be responsive to their needs and preferences.
Buying Power
By 2025, experts say millennials are expected to make 46 percent of all income in the U.S. Millennials' buying power is growing, and it's important for retailers to understand how this market segment operates. Millennials are dependent on digital technology for buying and selling items. They prefer online payment over checks and cash, as 47 percent of millennials have used a money transfer service, according to a recent poll. This generation also favors technology such as fingerprint, eye scan, voice and facial recognition to process payments electronically. More are also using their mobile phone as a virtual wallet instead of using a physical debit or credit card.
How to Connect
If you are a retailer in this digital age who is struggling to connect with millennials, consider learning to speak their language. It's crucial to adapt your marketing and sales strategy to meet millennials' unconventional habits.
As business practices evolve, try to embrace innovation in every aspect of interaction with your younger customers. For example, be sure that millennial shoppers can find your store in web searches and that your business name ranks high to attract attention over the competition in your area.
Consider investing in an updated website that will provide a smooth electronic experience, since millennials place a high value on a retailer's social media presence. Since social media platforms influence buying behavior, it makes sense to include social media as part of your marketing strategies. They are also using social media platforms to influence their buying behavior.
Whether millennials are unbanked, underbanked or otherwise, it's important to pay close attention to this generation and its preferences. Knowing more about millennials and catering to them will help merchants to better earn their business and consumer trust.