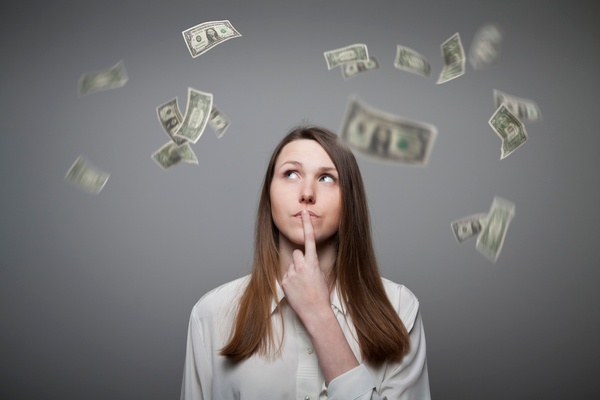 Top 7 Reasons Why People Are Unbanked or Underbanked
The Federal Deposit Insurance Corporation reported that about 7 percent of households in this country are considered "unbanked." This means that they do not have a checking or savings account at a financial institution. Another 9 percent of households are "underbanked", meaning they may have a checking or savings account but still have limited access to other financial resources.
The reality is, many circumstances have left consumers unbanked or underbanked. Often, certain factors cause them to have no desire to use retail banks for their financial needs, while others are simply unable.
Top Reasons
The unbanked and underbanked often rely on alternative financial services, such as check cashing, money orders, payday lenders and pawn shops. From a lack of access to physical banks to distrust, here are the top seven reasons people forego traditional bank accounts:
Distrust. Some unbanked and underbanked consumers avoid traditional institutions due to impersonal service and negative past experiences. Other former customers say they were not treated with respect by banking employees. They complain banks are not upfront about fees and charge too much for products and fees.
Lack of Literacy. Some unbanked and underbanked consumers are cautious due to their lack of understanding about banks, rates and the benefits of maintaining an account. Additionally, some retail banks don't have staff who are multi-lingual to accommodate customers who can't speak or read English very well.
Unemployment. Although it doesn't impact the ability to open an account, unemployment and job loss can drive consumers away from banks. Although a loss of income will reduce the frequency of transactions, the unbanked and underbanked are typically unaware that they can still benefit from banking services by maintaining an account.
Inconvenience. Some unbanked and underbanked consumers say their communities don't have enough nearby bank branches to use them regularly. They also cite their limited hours of operations for those who work different shifts.
Bank Fees. According to a Pew Research Center study, one-third of unbanked households left traditional institutions over excessive or unexplained fees. Some say they feel that banks are not transparent when it comes to fee explanations and fee structure.
Blacklisted. Some unbanked consumers are unable to pass the background check required to open a bank account. Others also are unable to open an account if they have a negative financial history, such as bounced checks or excessive account overdrafts.
Lack of Services. Unfortunately, a lack of money can also equate to fewer banking account options. Less money often means consumers can't qualify for certain accounts that require a higher maintained balance.
Banking Alternatives
Despite these and other reasons consumers choose to remain unbanked and underbanked, there are innovative alternatives that are making life easier for cash-only consumers. These include Wal-Mart's "Pay with Cash" program that allows you to make online purchases and go into a Wal-Mart store within 48 hours to pay. Then, the web orders are either shipped to the buyer's home or to a local Wal-Mart for pickup.
PayPal Cash Cards are another way consumers can use cash for online shopping. After purchasing a PayPal Cash Card from a participating retail store, consumers register the card with an online PayPal account, and then recharge the account with a barcode and cash with participating retailers. The Amazon Cash program works the same way with a barcode system.
Mobile Banking
Both unbanked and underbanked consumers regularly use alternative financial services. But, mobile banking may be a more convenient solution for those who have at least one account at a traditional bank and are looking for ways to interact with them the bank on their own terms. Mobile banking allows banking customers to access their checking or savings accounts without visiting a physical branch. They can use their smartphone to perform banking transactions such as make deposits, transfer funds or make balance inquiries.
So, as you can see, there are many viable solutions for people who are unbanked and underbanked consumers. And if technology keeps evolving, who knows what new banking alternatives they will have at their fingertips in the near future. As the unbanked and underbanked populations continue to rise, this evolution will remain necessary. As a merchant, it's important to stay current on these nuances so you can provide solutions for your unbanked and underbanked customers when possible.