Cde news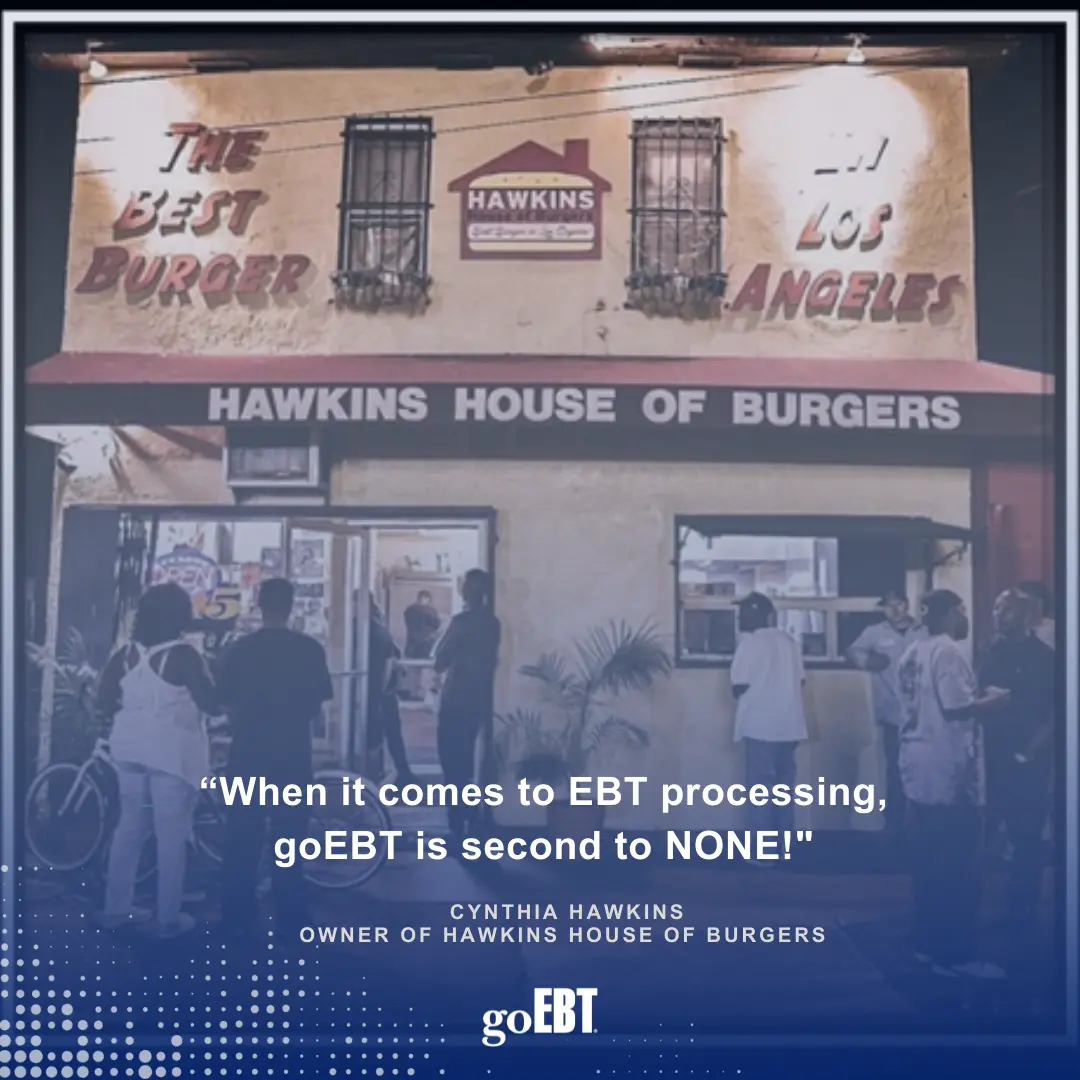 July 26, 2021
News, Featured, goEBT News, Merchant Spotlight, EBT, CDE News
80+ Years of Serving Los Angeles… from Locals to Celebrities
goEBT EBT processing merchant Hawkins House of Burgers, home to "The Best Burger in Los Angeles," has been a staple in the Watts neighborhood of southeast Los Angeles for more than 80 years. Cynthia Hawkins, the youngest of 14 children, is the third generation of her family to manage this business, which has adapted over the years to fit the needs of the community.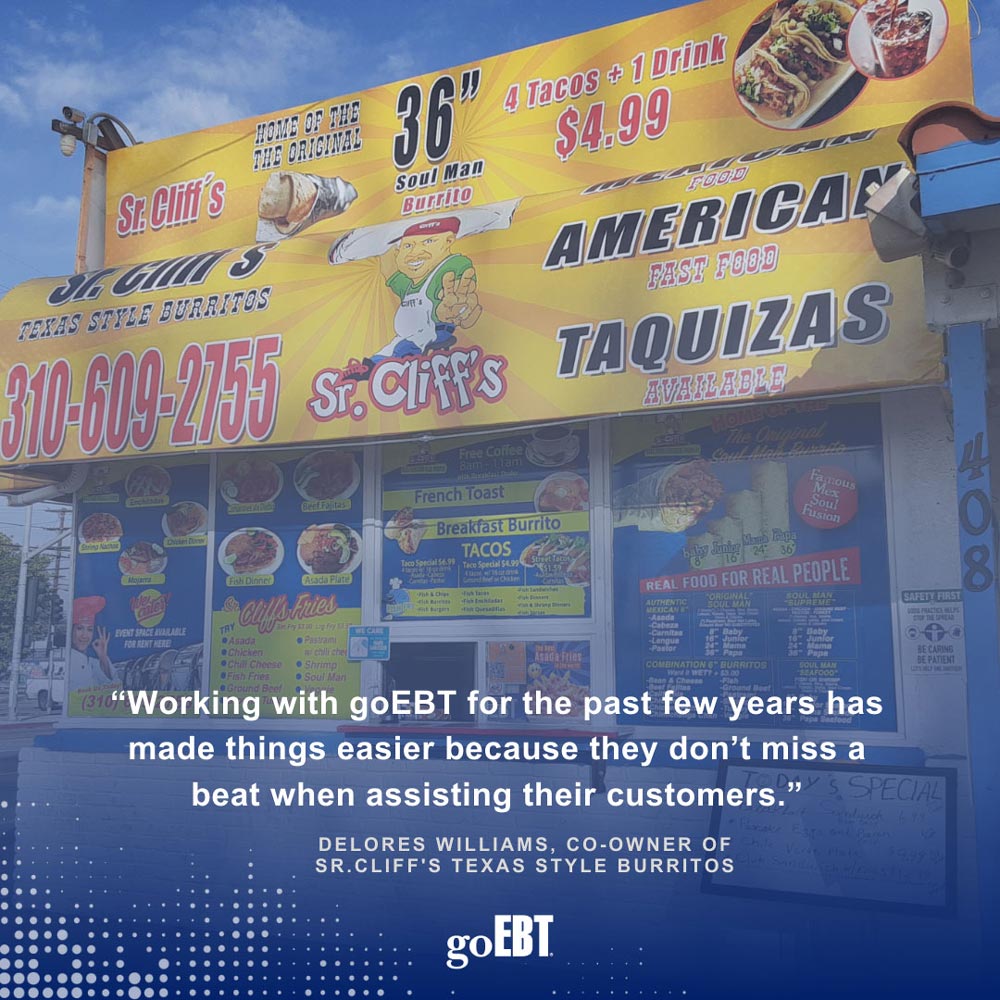 April 12, 2021
News, Featured, goEBT News, Merchant Spotlight, EBT, CDE News
50 Years and Counting in the Food Industry
goEBT EBT processing merchant Sr. Cliff's Texas Style Burritos, home of the original Soul Man burrito, has been providing Afro-Mexican fusion food to the Compton community since 1992. However, the story of this community staple actually began in 1969, when founder and co-owner Cliff Williams arrived in California.