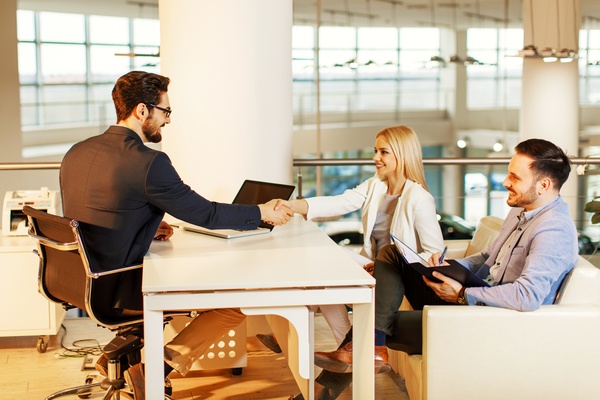 Some Banks Try to Cater to Unbanked, Underbanked Americans
Chances are, some of your faithful patrons fall into the category of unbanked consumers. This means they join approximately 7 percent of Americans who do not have a checking or savings account. Many of these consumers are living paycheck to paycheck and use alternative financial services for their financial needs. But they may benefit from having a traditional bank account that will reduce the fees and extra expenses associated with payday loans, transfer fund services and check cashing.
There are banks that are making special efforts to woo consumers in the 9 million unbanked households across the country. Banks have good reason to connect with this underserved population which generated over $103 billion in revenue just in 2013, according to the Center for Financial Services Innovation and Core Innovation Capital.
These consumers are looking for convenience, value and functionality when it comes to their financial needs. More banks are targeting the unbanked because the large population is hard to ignore. Moreover, this segment is quickly growing as many millennials are choosing to be unbanked. Likewise, the underbanked, whom have an account but still opt to use alternative financial services, is also growing.
Some banks such as, U.S. Bank, TCF and others are finding ways to adequately serve this diverse group of consumers (from immigrants to the unemployed) who often have limited funds. Banks are trying to impress upon the unbanked and underbanked that taping into banking services is quicker, easier and more affordable than they may think.
Here are some banks catering to unbanked and underbanked needs:
TCF Bank
TCF Bank has created various financial products all called "ZEO" for the unbanked and underbanked. These include a TCF savings account with no minimum balance or monthly fees. Also, the ZEO check cashing service offers a 1% to 3% fee, significantly less than some check-cashing businesses. TCF Bank also allows Western Union customers to pick up their transferred funds at any branch for at no cost.
The ZEO Prepaid Visa Debit Card allows customers to use mobile payment services, any ATM or a TCF branch to load money or set up direct deposit. Users pay a one-time fee of $4 for the card and a monthly fee of $4.
Aspiration
Aspiration Bank promotes its Aspiration Summit Account that only requires $10 for the initial deposit to open an account. Deposited money can earn anywhere from 0.25% to 1% in interest. That means money in this account can earn 10 times more than the average savings account in the U.S.
The bank also helps low-income customers because it eliminated many fees, including ATM fees. The bank provides free access to ATMs worldwide by reimbursing fees to users' accounts. Aspiration, which has no branches, also has a low-cost investment firm with various financial products.
U.S. Bank
U.S. Bank, the nation's fifth-largest bank offers the "Safe Debit Account" to create greater access for unbanked and underbanked consumers. Opening an account only requires a $25 deposit. The checking account comes with a debit card that will never create overdraft fees for users. Customers, who have access to online and mobile banking, can sign up in a branch or online. The account maintenance fee is just $4.95 per month.
Fifth Third Bank
Similarly, Fifth Third Bank created the "Express Banking" account to attract unbanked and underbanked customers. This checkless account offers a debit card, check-cashing privileges, no minimum balance requirement and no overdraft frees for the checking account.
This year, the Ohio-based bank touted that it signed up 125,000 new customers after just 18 months of offering the account. They also offer Express Banking customers access to financial literacy information.
KeyBank
KeyBank provides its own check-cashing service at its locations to woo low-income consumers. KeyBank has over 1,200 full-services branches in 15 states. Customers are not required to open a bank account in order to use the service or to purchase money orders.
KeyBank also has created innovative ATMs that allow check cashing. And unlike most check-cashing businesses, KeyBank offers financial counseling sessions and educational classes to the community. Its low-fee checking account, an "Express" account, offers no debit card fees and no monthly fees with a balance of $500 and eight transactions per month.
USAA
USAA, a federal savings bank, offers many perks to the unbanked and underbanked much like a local credit union. The bank primarily targets active and retired military, but also provides many services for non-military members.
Its free checking account includes online banking, mobile banking and free ATM use. The bank refunds up to $15 each month in the ATM fees. The bank also offers low-cost home insurance, renters' insurance and auto life insurance, as well as credit monitoring for financial protection.
USAA also provides a wealth of financial education via the Advice Center on its site. It includes helpful hints on debt management, retirement, budgeting and job transition.
In closing, as store merchants there is value in knowing the banks that are constructively leading the way to help the unbanked and underbanked. Their commitment has reduced fees and helped build wealth for this under-served population. Moreover, as merchants you can also provide more financial literacy to low-income consumers to help minimize use of costly alternative financial services.