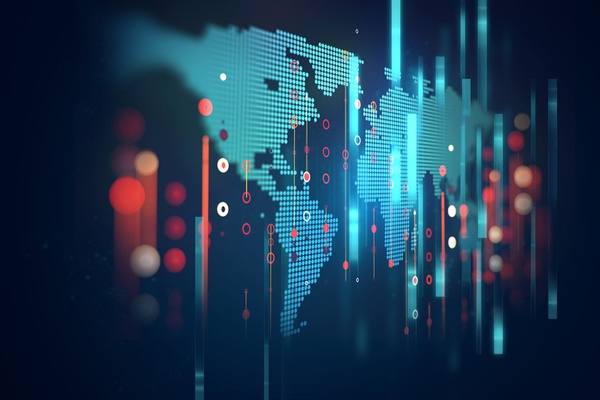 Innovations Help the Unbanked Worldwide
The number of unbanked citizens worldwide hovers around 2.5 billion, according to recent stats. This means that there are millions and millions of people who have no access to banking institutions or financial services.
Globally there are many reasons why people are unbanked from country to country. Many regions lack access and are still rural with few or no banks. Poverty and a lack of resources are key reasons many people are unbanked. Others don't have proper identification or knowledge on how to open an account. Africa and the Middle East lead the way as the most unbanked regions of the world.
Benefits of Banking Technology
Access to banking technology offers many benefits for the world's unbanked citizens. Even in 2017, banking services in some parts of the world are outdated, costly and sometimes dangerous.
So, it would be valuable for global citizens to have information about their money, have a secure way to hold funds and a convenient way to pay bills. As more innovative companies aim to provide banking services worldwide, they also try to convey these benefits and build trust of new technology.
Other benefits include being part of a formal financial sector, speedier and safer money transactions, access to direct deposit, having a trackable financial history, and mobile access to financial information.
Here are a few of the international companies providing banking and digital services to the unbanked and the underbanked worldwide:
M-Pesa
M-Pesa is a mobile phone-based money transfer system initiated in Kenya and Tanzania that allows users to deposit, withdraw, transfer money and pay for goods and services with a mobile device. User accounts are stored on their cell phones and secure balance info is sent via text messages, including communications to sellers of goods and services.
M-Pesa users are charged a small fee for sending and withdrawing money with their service. M-Pesa users can deposit and withdraw money from a network of agents and retail outlets. The service has also expanded into Afghanistan, South Africa, India and Romania, among others.
Peppermint Innovation
Peppermint Innovation, which launched last year, is a company that commercialized mobile banking, payment and remittance via its mobile apps. The company's MyWeps app exploded in Australia and in the Philippines, where the majority of its 70 million people are unbanked. The platform serves individual consumers as well as business owners, banks, mobile money operators, money transfer companies and payment processors.
In February, the company reported that it has more than 200,000 users and has logged more than 10 million transactions just within its first year. The company is looking to expand in Bangladesh and the rest of Southeast Asia next.
TelUPay International
TelUPay International has provided a mobile banking and payment platform since 2010. It provides money transfer services, bill pay, merchant payments internationally. It has proved to be popular in the Philippines, Indonesia, Peru and the United Kingdom.
TelUPay has partnerships with banks such as Metrobank, UnionBank and Cardbank to provide ATM kiosks to help users manage fund transfers, deposits and withdrawals. The company aims to hit its goal of 5.3 million users in 2017.
Like M-Pesa, Peppermint Innovation and TeluPay allow customers to download an app, link it to a traditional bank or use the platform account like a banking account. Users can go to select agent locations to add money to their account and then electronically transfer funds to pay for bills, goods and services.
Fullerton India
In Asia and India, Fullerton India, an India-based financial company, is seeking to expand its products and mobile services to reach potential customers in remote towns and villages. The company is aggressively looking to expand its reach in underdeveloped cities without bank branches.
Fullerton India has also partnered with VMWare AirWatch in IT developments to allow bank employees to work and perform transactions from remote areas with poor Internet access.
Domestic Innovation
Likewise, Aspiration Bank, an American company, offers low-cost banking accounts and mobile banking in the U.S. Similar to these global companies, Aspiration aims to primarily serve the unbanked by providing free ATM access anywhere in the world. The company reimburses users monthly for any ATM costs they have incurred.
Similar to the other banking innovation, Aspiration, a branchless financial institution, relies on providing banking access via mobile devices since users can contact the company via its mobile app, chat and Twitter.
Other U.S. companies can learn from these companies by zeroing in on the unique needs of the unbanked and underbanked. They have focused in on basic financial needs via mobile phones with affordable rates.
As merchants, you can also think about the specific needs of the unbanked and underbanked to better meet their needs. This may be achieved by creating partnerships with other businesses and third parties to provide more services.
Historically, access to financial tools has played a critical role in creating wealth, particularly in areas of the world with vast poverty. As one-third of the world's population is unbanked, education on these innovations can make a huge impact to lift more people out of poverty.