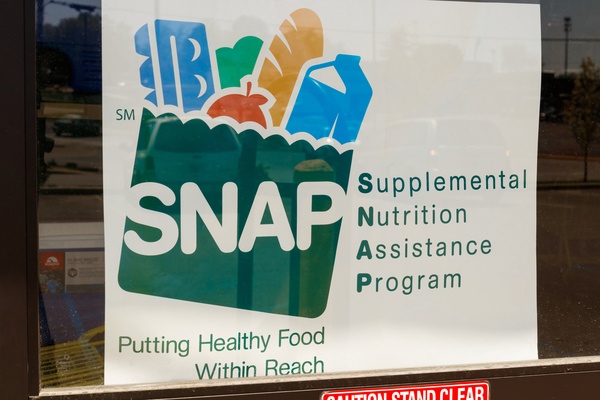 How Can I Cater to My SNAP Customers?
Question:
"How can I cater to customers with food stamps?"
- Siancy Martinez, Tropical Mexican Grocery
Answer:
When trying to cater to your SNAP customer, there are many factors you must consider that would be beneficial for them. Aside from SNAP benefits, low income households rely heavily on cash because they are unbanked or underbanked and left without a debit card. Paying bills or doing money transfers can become difficult because most payments have now moved online. YOU can help solve some of these issues for them by offering: groceries, bill pay, money orders, or prepaid phones.
Groceries
Carrying groceries is essential if you want to cater to your SNAP benefit customers. Customers can use their SNAP benefits to purchase groceries such as:
Breads and cereals
Fruits and vegetables
Meats, fish and poultry
Dairy products
Some of the top items people use their SNAP benefits to buy are: frozen food, milk, and cereal. These are some easy groceries that you can carry at your convenience store that your customers will love. You might want to consider offering deals throughout the week on these items such as:
Gallon of milk - $2.50
Frozen dinners - 2 for 1
Cereal - 2 for $4
Studies have shown that offering deals and coupons boosts your stores' revenue.
If you are in a multicultural neighborhood, try carrying a wide range of ethnic foods. Most major grocery stores don't offer a wide range of food from different cultures. Immigrants who are new to the area and might be unfamiliar with all of the American food will feel welcome at your store, being able to recognize the foods from their culture.
Bill Pay
It's assumed that everyone has their own bank account, unfortunately, that's not the case for most SNAP users who are typically unbanked. When it comes to paying bills, cash customers run into a lot of problems. There's a lot of billers who do not accept cash payments. Utility companies, phone companies, or insurers typically want their payment by check, card, or an online payment.
Offering a Bill Pay solution at your store gives your customers the solution they need. This way, customers don't have to worry about making it to a biller location before 5 pm. They can come into your store at their convenience and take care of all of their bills, in CASH, at once. When customers come in to pay their bills, they typically grab other items as well which means even more revenue for you.
Money Orders
Money orders are also an easy alternative for people without bank accounts. Money orders can be used like checks and are also used instead of cash to be sent in the mail so that the payment can be tracked. To get money orders at supermarkets or banks, there are often long lines and fees as high as $5 to purchase. Convenience stores are faster and can often offer money orders at better prices. The additional fee-based revenue is great for your store and you can increase store traffic and sales while improving customer loyalty.
Prepaid Phones
Mobile contracts come with hidden fees and customers typically need a bank account to make their payments. Prepaid phone plans are reliable and don't require a credit card or a binding contract. More and more people are turning to prepaid phones because it gives them control over their budget. Prepaid phone customers could buy their phones and pay for their service in convenience stores instead of having to worry about online payments or contracts. As the merchant, you no longer have to worry about activating the phone. You can just sell the prepaid phones, boost your sales, and the provider companies take care of everything else.
If you are in a neighborhood that receives a lot of SNAP users, these services are a great idea to consider adding to your store. They are all easy solutions to add to your store that will make a big impact for the community and for SNAP recipients.
Click here to submit your question or topic and we'll write a blog piece just for you to share with all of our merchants!
There's more! Check out some of our other Merchant Topics!