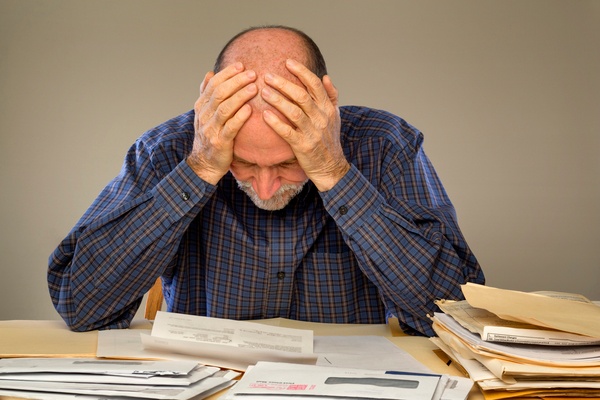 Costs Mount for "Unbanked" and "Underbanked" Consumers
The costs of being an "unbanked" and "underbanked" consumer are more expensive than many people realize. Although many unbanked and underbanked consumers have limited financial resources, the excessive costs associated with fees on their alternative financial services and transactions tend to add up quickly.
Here are some of the costs incurred by the unbanked or underbanked for some of the most common alternative financial services:
Check Cashing
Check-cashing services provide a quick way for payees to cash their checks. The business charges the unbanked and underbanked consumer a transaction fee as high as 5 percent of the check amount. For example, Wal-Mart charges $3 to cash checks of $1,000 or less. Check-cashing services charge up to 3 percent to cash a check, which means the average person is paying over $24 to get an $800 check.
Money Orders
Money orders are a form of prepayment and a common alternative to checks or cash. They're often needed when sending payments through the mail and run between 70 cents and $1.50. Some banks and credit unions waive money order fees depending on the type of account you have.
According to NerdWallet.com, the average unbanked or underbanked consumer spends $198.83 annually between money orders and check cashing costs.
Pre-Paid Cards
Pre-paid cards are not linked to a financial institution and typically allow consumers to send money that has been loaded onto the card. They can be more costly than traditional checking accounts, running consumers between $179.70 or $298.50 annually, depending on whether the card has a free direct-deposit service. If the card doesn't, consumers face hefty cash-loading fees. Also, pre-paid cards charge consumers a monthly fee or per-transaction costs, as well as ATM withdrawal fees.
In contrast, banked customers pay no additional fees to use a debit card linked to their savings or checking account.
Payday Loans
Payday loans, also known as cash advance loans, are short-term loans for generally between $100 and $1,500. Customers are given loans thanks to the proof of payroll funds and employment. These loas typically are to be paid before the next payday period.
The finance charges for payday loans may range between $10 to $30 for every $100 borrowed. For example, if you borrowed $100 with a fee of $17.50 per day for seven days, then you would owe $122.50 by the end of the week. Unfortunately, mounting finance changes and other fees can result in 390 percent to 780 percent APR.
Money Transfer Services
Money transfer services allow you to electronically wire funds to someone in need in another location. The average cost to wire money is about $4.50 to transfer up to $50.
Money transfer businesses such as, Western Union or Money Gram, can be pricey for the unbanked and underbanked because services charge both the sender and the receiver. The average fee for an incoming wire is $8 and $25 for outgoing wires.
In contrast, most major banks provide money transfers for free if you have a checking or savings account with their financial institution.
Pawn Shop Costs
When unbanked or underbanked consumers need quick cash, many turn to pawnshops to get money for their valuable possessions. Pawnshops offer collateral-based loans, meaning the loaned money is secured by something of value like a wedding ring or television. Then, the pawnshop owner keeps the valued item until the loan is repaid.
Pawnshops are almost always state regulated and interest rates vary based state laws. But, finance charges can vary from 5 percent to 25 percent per month. And if you don't return to the shop for repayment, then your valuable item is used as collection and typically resold.
Title Loan Businesses
Title loan businesses allow you to use your car loan title as collateral to borrow money on a short-term basis. They allow unbanked and underbanked consumers access to large loans by avoiding traditional banking institutions.
Many people overlook the fact that title loans have triple-digit annual interest rates and balloon payments that come due within a month. For instance, if a borrower defaults on a car title loan, their car is at stake plus they are subject to repossession fees of $350 to $400 in addition to paying back the outstanding balance.
Other Expenses
In closing, it is more difficult for the unbanked and underbanked to get ahead in their daily lives and build wealth without access to a savings or checking account. Also, they miss the opportunity to build their credit score by having assets in the bank and miss the opportunity for a savings nest egg that will earn interest over time.
They also can't to take advantage of free banking services such as mobile banking, online banking, money transfers and automatic bill pay.
Helpful Solution
To avoid some of the high expenses involved with these alternative banking services, unbanked and underbanked consumers should consider opening a second-chance checking or savings account. These accounts help consumers who had been turned down to open an account due to their negative financial history. Above all, these second-chance accounts allow the unbanked to rebuild a positive banking record.
When possible, it's important that merchants help provide more economical solutions in their communities. One way is by seeking out partnerships that can benefit both their businesses and their unbanked and underbanked consumers. This also re-enforces merchants' commitment to keep their customers happy and financially healthy.